Why Large Enterprises Should Use PP Wowen Bag For Business?
PP woven bag is one of the most widely used bags due to its high quality and various designs in the market. This is a PP woven bag type which is popular amongst many domestic and international companies as they choose this type of package to wrap products. Duong Vinh Hoa Packaging Company specializes in supplying diverse PP woven bag lines and we ensure the quality of our products.
5 criteria to evaluate the quality of PP woven bags for enterprises
Protect the inner products perfectly : PP bags need to have certain hardness and

bearing capacity if they want to protect the products in the safest way.

Various volume : Enterprises commercialize many different items with different sizes and mass. Therefore, the best PP woven bag is the most suitable kind for their commodity which is currently on the market.

Non-toxic materials: This is a special requirement for food packages and is used for enterprises specializing in food business. If the package contains harmful materials it will impact greatly on the food and customers' health.

High heat resistance capacity : Canned food may go through or expose to a high temperature environment before it can reach its customers, Therefore, a high heat resistant package is vital for ensuring the quality of the inner food.

Easy to get printed : Besides protecting the inner products, PP woven package is also a place that customers can find detailed information about the products and it is an efficient supportive marketing tool.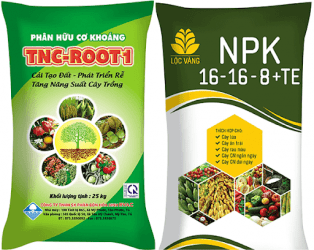 4 advantages of woven PP bags that make businesses choose them
PP bag has a glossy surface which helps the printing processes much easier ( color printing, figure printing). Due to this trait, there are many enterprises choose woven PP bag so that they are able to print their logos and needed information into it and promote their products in a simpler way. 
PP woven bag is not only environmentally friendly but also water-resistant; oil-resistant; and O2-resistant. These are the reasons why this kind of product is commonly used in business these days. 
PP woven bag is laminated with a PE layer which helps create a high cohesion so that PP fibers can be firmly connected and flexible. This is why PP bag can be used to contain liquid chemicals such as : sticky rubber (?)
Moreover, with modern technology and advanced looms, PP fibers can link together firmly so that the PP bag is not easy to get torn. Especially, PP bags can be used to preserve both normal products and hard products like : liquid, chemicals. This is one of the superior traits that belongs only to PP woven bag.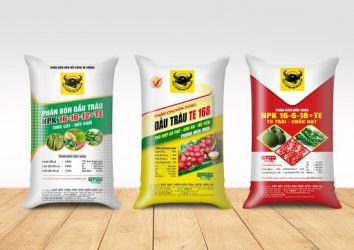 Duong Vinh Hoa Packaging Company – Specializing in producing large quantity of PP woven bags for domestic and international enterprises
Manufacturing & Suppying Package ( Duong Vinh Hoa Company ) is the leading unit in manufacturing and supplying PP packages in Vietnam. Instituted in 1995, Duong Vinh Hoa Company has been making many efforts to develop itself, proves to be one of the Vietnam's largest units in manufacturing and supplying woven bags.
Duong Vinh Hoa's PP woven bag printing service which is used only for large businesses has those following benefits: 
We guarantee the sustainability of the products 

Diverse volume, suitable for every trait of the business products.

Diverse designs, we take part in printing logos and partner's information. 

Materials are imported from overseas; legally certificated and has a clear orgin. 

We guarantee competitive prices and whole package with the best after sales/warranty policis for domestic and international enterprises. 
Beside the diverse product system, Duong Vinh Hoa is also the leading until that provides 4 package service for large, medium and small domestic as well as international enterprises: 
Consulting Service – Manufacturing On Demand 

Package Design Service

Package Printing Service 

Raw material Supplying Service 
Our business philosophy is to use product quality and customers' experiences a keystone, Manufacturing & Supplying Packages – Duong Vinh Hoa Company is confidently taking steps to become the leading Vietnamese brand in manufacturing and supplying packages as well as plastic bags. Nowadays, Duong Vinh Hoa package brand has appeared in more than 20 countries around the world and earned many international patents and certificates of quality.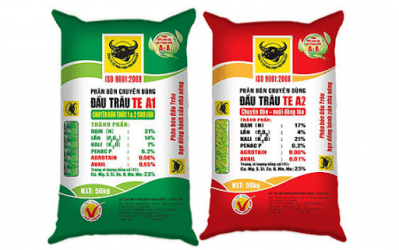 MANUFACTURING & SUPPPLYING PACKAGES – DUONG VINH HOA PACKAGING COMPANY
D20-D26, Street No.3, Hai Son Industrial zone, Duc Hoa, Long An, Hochiminh City, Vietnam
Email : [email protected]
Info: dvhpackaging.com
Tel: (84-272) 3900228/229
Fax: (84-272) 3900220