PP Non-Woven Fabric And Its Popular Applications
PP non-woven fabric is made form primary PP plastic granules which are durable, safe for users' health, and environmentally friendly. Non-woven fabric is applied in multiple industries such as healthcare service, household equipment, …. Duong Vinh Hoa is a main PP non-woven fabric supplier with cheap prices 
Getting to know the special structure of PP non-woven fabric !
PP non-woven fabric is  a kind of fabric that is not woven by horizontal and vertical fibers ( the traditional way), it is rather formed by Polypropylene (PP) plastic granules which are heated at high temperature and went through the following close production process  : The PP plastic granules are sent to the sink – heated at the standard temperature and the plastic granules are drawn into thin fibers . After that, they are pressed on the conveyor and went through the cooling process to release the final product – non-woven fabric.
Non-woven fabric is measured according to the GMS quantitative standard ( gram per square meter). The fabric with higher CMS parameter is much likely to be thicker, and the durability of these products is becoming higher and safer for the users.
PP non-woven fabric applied in producing medical masks
Medical masks are produced by these kinds of materials : knitted fabric, non-woven fabric,. These days, arising from the idea of single-use, especially in developed countries, medical masks are commonly made from non-woven fabric. The technology of manufacturing single-use fabric is cheaper than the technology of manufacturing knitted fabric.
Materials to produce non-woven fabric are natural fibers, artificial and synthetic fibers. Depending on the specific scope, they will choose different types of materials. Polypropylene, polystyrene, polycarbonate, polyethylene, polyester, … fibers are all suitable for producing non-woven film of medical masks.
Applications of PP non-woven fabric in the wet wipe and cold wipe industry
Besides the applications in mask-producing industry, PP non-woven fabric is widely used in the cold wipe industry. Due to its preeminent features such as high absorbability, soft and smooth surface, causing no skin irritation. Large wet wipes, small wet wipes, mesh wipes, … are non-woven fabric kinds commonly used to produce wet wipes.
Applications of PP non-woven fabric in other aspects
Medical-protective industry: Thanks to its antibacterial trait and softness, non-woven fabric is applied widely in the production of medical equipment such as medical masks, medical hats, isolation jackets, surgical clothes. Baby and adult's diapers and  are also made from non-woven fabric. Besides, non-woven fabric is also widely used in the field of labor protection such as fire protection clothes, smoke-proof gloves, dust-proof gloves, …
Garment industry: PP non-woven fabric is used for producing blankets-draps- pillows, winter coats; shoe lining, shoe soles, hat pads, underwear; travel underwear … In addition, PP fabric is also widely used for producing tea bags, environmental friendly shopping bags, supermarket bags, non-wove bags, promotional gift bags. fox, sofa cushions, car seats, …
Duong Vinh Hoa Company – Manufacturing and Supplying PP a large amount of non-woven fabric
Standing at the top position of manufacturing and supplying a large amount of non-woven fabric, with more than 25 years of experiences, Duong Vinh Hoa is confident to claim that we always supply woven fabric as well as non-woven fabric products with the best quality and the most stable price.
 More than meeting domestic needs of PP non-woven fabric, Duong Vinh Hoa are also focusing on exporting its products to international markets with the ambition to extend its scale and seek for a certain position of a Vietnamese brand.
 The non-woven fabric product line of Duong Vinh Hoa is highly evaluated by our customers about its durability – diversity in designs – environmentally friendly feature – reasonable price. There are many company customers as well as personal customers choose to use this kind of product.
Hotline to order a large amount of non-woven fabric in HCM City : (84-272) 3900 228.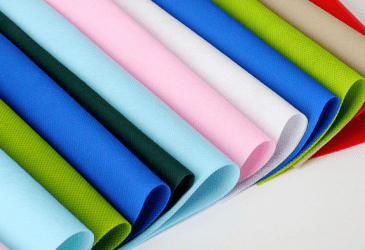 MANUFACTURING & SUPPPLYING PACKAGES – DUONG VINH HOA PACKAGING COMPANY 
D20-D26, Street No.3, Hai Son Industrial zone, Duc Hoa, Long An, Hochiminh City, Vietnam
Email : [email protected]
Info: [email protected]
Tel: (84-272) 3900228/229
Fax: (84-272) 3900220