High quality non-woven fabric made in Vietnam
In the past few years, non-woven fabric in Vietnam has gradually become the latest trend that makes the fabric market richer. Non-woven fabrics are also widely applied in different fields to respond to the requirements of modern life. However, the information about the characteristics, features, and product applications of this fabric on the internet is still quite little so users do not know about it much. The article below can give you information that can be viewed as the most complete!
What is non-woven fabric?
The concept of non-woven fabric.
Non-woven fabric is composed of Polypropylene particles – synthetic resin. Depending on the intended use, different products will be produced. To make a nonwoven fabric, polypropylene granules are put into a mixer and mixed together. These materials are spun into separate fibers and bonded together by chemical solvents or mechanical heat from modern machines to create light, thin, porous, and very durable fabrics.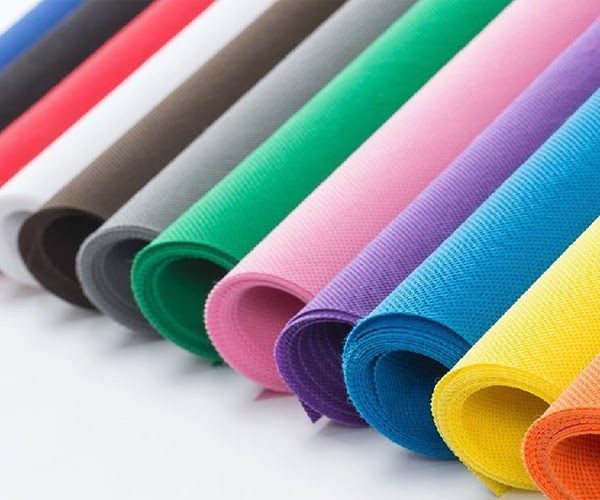 At the end of the process, we will get a quality non-woven fabric without having to go through the weaving process. This type of fabric was born and called non-woven fabric because it does not go through the weaving process like other ordinary fabrics.
Where is the origin of non-woven fabric?
According to official information, the nonwoven fabric was created incidentally by travelers traveling through the desert. Because afraid of foot pain, they came up with a way to put a bundle of wool on the sandals to avoid pain when moving. Then, the wool fibers are knitted together, forming a fabric structure due to pressure from the foot, moisture, and high temperature in the air.
In the nineteenth century, England was the leading country in the production of textiles. Garnett – a textile engineer realized a large amount of fiber was wasted during the weaving process. Since then, he invented a special device for cutting excess fiber into yarn, using it to make pillow intestines. After a while, Garnett researched and improved them by gluing them together with glue.
It was the forerunner of the non-woven fabric that is popular today.
Production technology of non-woven fabric in Vietnam.
To produce non-woven fabric, a variety of raw materials are needed, such as fibers for the paper industry, fibers for the textile industry, and Filament, a basic form of polyester fiber. After that, raw materials will be put into production through closed stages with the coordination of many types of modern machinery and advanced technology.
The materials, after being melted and sprayed silk into yarn creating a surface layer, the fabric fibers will be bonded together by heat pressing to be a finished fabric. In fact, the production technology of non-woven fabrics is similar to the production of traditional woven fabrics, but the weaving stage is omitted.
The production process of finishing a nonwoven fabric is very short and continuous. Modern and compact production lines help create products with abundant designs, bringing high economic efficiency. To increase the durability of Vietnamese non-woven fabric, oil-based materials such as polypropylene (PP) will be used in the production process.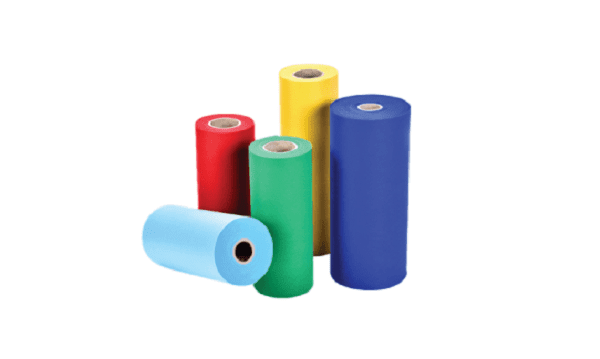 Non-woven fabrics are often used
Non-woven fabrics are now commonly used and produced, based on modern production lines. There are many types of non-woven fabrics used in today's life, we can distinguish them based on usage characteristics as follows:
Non-woven fabric in medical use: This is a non-woven fabric used for creating clothes, surgical costumes, protective gear, masks, …

Non-woven fabrics in furniture: this fabric is used for wall coverings, tablecloths, bedsheets, sofa linings, …

Non-woven fabrics in the industrial: these fabrics are often used as filter materials, insulators, geotextiles, …

Non-woven fabrics in agriculture: the fabric used for protecting the plant, fabric for incubating, for watering

Other materials: shopping bags, soundproofing for equipment, car components, suction linoleum,…
Depending on the type of non-woven fabric used in which field, a dosage of the fabric's ingredients will be adjusted to suit the intended use. It can be seen that non-woven fabric is currently being applied in almost all fields of industry because of the advantages it brings such as low cost, high durability, ease of production, environmental friendliness, ..
Quality non-woven fabric factory in Vietnam
The demand for non-woven fabrics is increasing, so the number of suppliers will also appear to satisfy the market demand. Therefore, you need to consider carefully choosing a reputable supplier.
Duong Vinh Hoa is a quality non-woven fabric factory in Vietnam and a trusted place of many businesses. With many years of experience in the investigation and production of non-woven fabrics, our company's products always ensure the best quality, bringing positive values to users and businesses.
Having a modern production line, Duong Vinh Hoa can always meet the needs of businesses and markets. Not only that, with an annual production output of 22 million packages, thousands of tons of fabric, we can also export to foreign markets.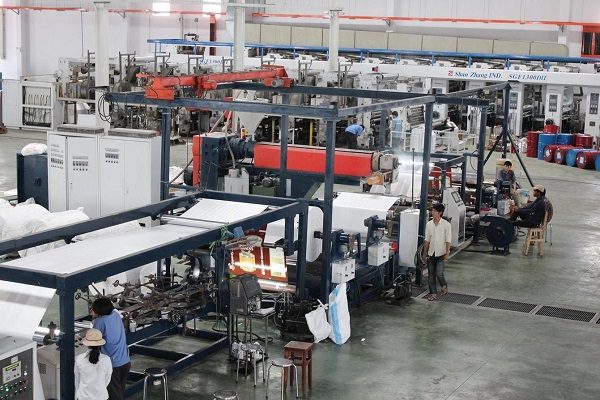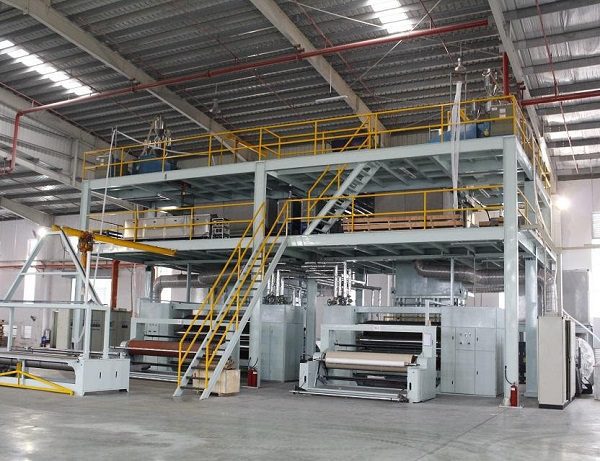 Duong Vinh Hoa is proud to be the leading distributor of non-woven fabric today. The non-woven fabrics we distribute always ensure the following standards: outstanding quality, diverse designs, types, and colors, and the most competitive prices in the market.
Currently, Duong Vinh Hoa's product system is present in more than 20 countries around the world and constantly exporting to the US, UK, Europe, Israel, the Middle East, China, Southeast Asia, and Japan. … Through the establishment of a network of international partners, Duong Vinh Hoa hopes to keep up with industry trends in terms of design, quality, and production technology, minimizing the impact on the environment as much as possible.
DUONG VINH HOA PACKAGING PRODUCTION LIMITED LIABILITY COMPANY
    Address: Lot D20-D26, Road No. 03, Hai Son Industrial Park, Duc Hoa, Long An, City. Ho Chi Minh, Vietnam.
    Email: [email protected] 
    Tel: (84-272) 3900228
    Website: dvhpackaging.com          
    Fanpage: @dvhpackagingVN