Nowadays, environmental pollution becomes more and more serious and the waste from plastic bags is seriously affecting the global ecosystem, then the emergence of Ultrasonic non-woven shopping bags has become a "Savior" and trusted by many people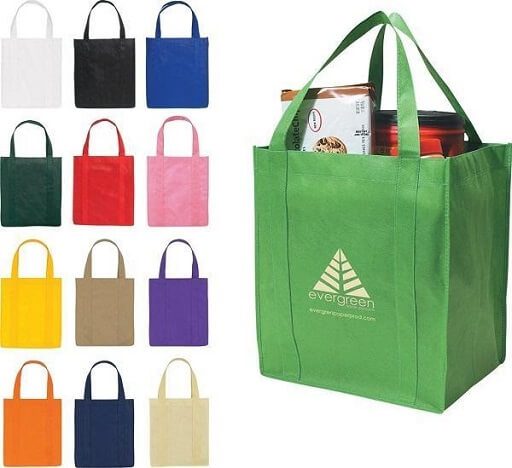 What is an ultrasonic non woven shopping bag ?
Ultrasonic non woven shopping bag is a product with convenient multifunctional: soft light, breathable, elastic, durable, waterproof and hygroscopic, non-toxic, self-decomposition within 2-3 years, can be reused many times.
Ultrasonic non woven shopping bag is a form of fabric composed of synthetic resin beads with some other optional ingredients to produce according to the intended use rightly. The synthesis of this compound is stretched into small fibers, these fibers, after being formed, will not be woven together into fabrics but they are linked together by chemical solvents (adhesives) or mechanical temperature ( mechanical method: hot pressing) to produce lightweight and porous fabric finished products.
Ultrasonic non woven shopping bag is well-known for everyone as a new material but has been popularly used in the market since its launch and is highly appreciated by many customers for its quality, design, and Its features, besides those advantages, the price of this fabric is also affordable.
Reasons to use ultrasonic non-woven bags
While plastic bags made from polyethylene (PET) took 300 years to decompose in the environment, causing serious environmental pollution, affecting the ecosystem and human life, non-woven polypropylene reusable bags is made from polypropylene (PP) that decomposes very quickly, helping to protect a green, clean, nice living environment.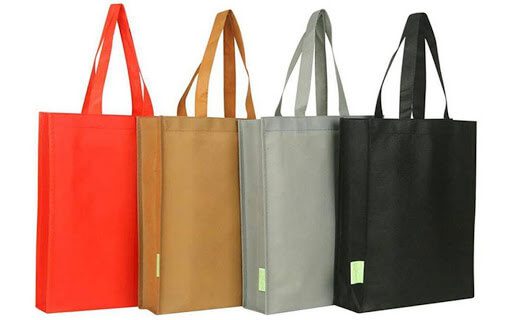 The advantages of ultrasonic non-woven bags
High-strength, good bearing capacity: Possessing the properties of synthetic resin, the non-woven fabric has high elasticity and good bearing capacity. A non-woven bag has a capacity of 3 – 10kg, so the user can be flexible in their purpose and situation of use.
Environment-friendly: The non-woven fabric is confirmed by the health ministry to decompose in the natural environment, only 2-3 years, so it is not causing environmental pollution, not affecting human health. This is also one of the leading reasons why ultrasonic non-woven bags are favored and used by many consumers today.
Variety of colors: because it is made of non-woven material, the manufacturer can easily adjust the colors to suit the tastes of consumers.
Easy printing: ultrasonic non-woven bags allow easy surface printing with a clear display of information and images so that manufacturers can print addresses, logos, phone numbers for advertising purposes.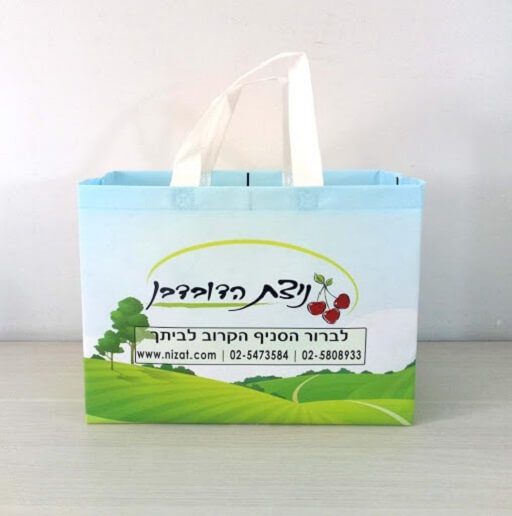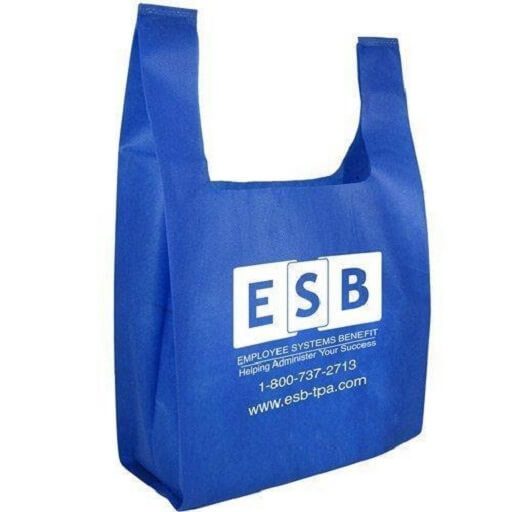 Application of ultrasonic non-woven bags
• Ultrasonic non-woven bags are the choice of many businesses, food units, gifts. They are used to store products to enhance the aesthetics and value, attract more customers.
• Ultrasonic non-woven bags are also greatly applied in shopping malls, supermarkets, fashion shopping, conferences and exhibitions, for the purpose of promoting corporate products, …
• Ultrasonic non-woven bags with diverse patterns and colors are often used to store gifts to relatives, friends or partners …
• Ultrasonic non-woven bags are also used by too many women as fashion bags to store toys, to work, to school, …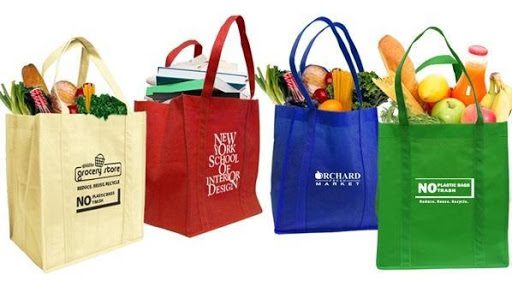 Where should the customers choose to buy non-woven bags?
Duong Vinh Hoa is among the top Vietnamese enterprises highly appreciated by customers for the quality of Ultrasonic non woven shopping bag , reasonable prices, diverse designs, … to become a reputable non-woven fabric supplier above nationwide at present with production capacity up to 22 million tons / year. Duong Vinh Hoa is committed to being a non-woven fabric supplier with the most stable selling price today with an affordable price which is suitable for all types of businesses, wholesale and retail customers.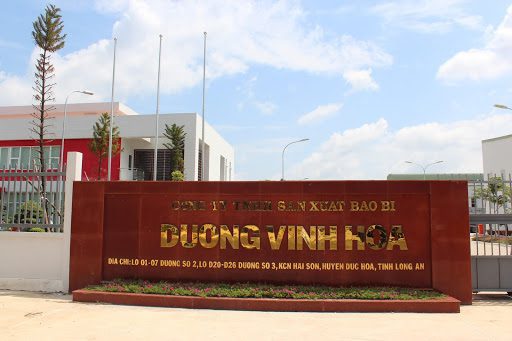 Duong Vinh Hoa Packaging Production Co.,Ltd (Duong Vinh Hoa Packaging Company) was built on a campus of 90,000m2 in Duc Hoa District, Long An Province. It has a large-scale factory, modern machinery system and is imported from abroad. Currently, Duong Vinh Hoa is equipped with more than 160 looms, Starlinger spinning machines can measure yarn thickness through radiation.
Packaging Duong Vinh Hoa specializes in the design, production and supply of textile packaging products in the fertilizer, animal feed, poultry, agricultural products (rice, wheat, and seed industries), construction, additives, chemicals, plastic granules. Besides Woven Packaging, Duong Vinh Hoa also expands production of Nonwoven Fabrics and Eco-friendly Ultrasonic Non-woven Bags that are favored by the market.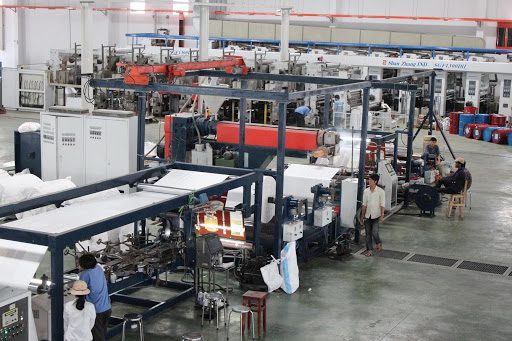 Duong Vinh Hoa owns a system of modern machinery and equipment with:
• The most modern gravure printing machine can print from 8 to 10 colors
• Advanced automatic sewing machine with a huge capacity, meeting the demands of a large number of customers
• The warehouse includes LAB QC rooms to test product quality
Having more than 20 years of experience in the design, manufacture and supply of packaging types, Duong Vinh Hoa is constantly improving and innovating to bring Vietnamese consumers a quality packaging solution – convenient and friendly.
Hitherto Duong Vinh Hoa's product system has been present in more than 20 countries around the world and is constantly exporting to the US, UK, Europe, Israel, the Middle East, China, Southeast Asia, Japan, etc. Through the establishment of a network of international partners, Duong Vinh Hoa wishes to catch up with the trends in the industry in terms of design, quality and production technology, minimizing the impact on the environment as much as possible.