What Is Meical Non-woven Sheet? Where To Pick It In Hochiminh City?
Medical non-woven fabric composed of 100% synthetic plastic granules : PP ( polypropylene) & PE ( polyester) is applied in producing medical masks to prevent infectious diseases and other must-have medical products. Duong Vinh Hoa Packaging Company is specializing in supply medica non-woven sheet in large quantities with the largest production capacity in the Southeast Asia. Hotline for massive order in Hochiminh City : (84-272) 3900 228.
What is medical non-woven sheet/fabric?
Non-woven fabric is the kind of fabric that is composed by plastic granules and other materials. Its structure is formed by adhesive, pulled into fibers to become a thin cloth. Non-woven sheet is not made by weaving process like other conventional sheets.  
What is the use of medical non-woven sheet? With its structure and outstanding features, it is commonly used in production industries. We have the following list:
Non-woven fabric used as medical masks: Antibacterial filter cloth, activated carbon cloth, …
Nonwoven fabric used as cold towels, wet wipes: large wet wipes, small wet wipes, ….
Non-woven fabric used to produce baby diapers, wardrobe, hats, socks, face towels, towels, fruit wrap bags…
The preeminent properties of non-woven medical masks
As we have mentioned above, non-woven fabric doesn't go through the weaving process, but it is made by adhesive. Therefore, its features and functions are quite different :
The sheet has a very light weight, is thin and porous.
The sheet has very good strength and bearing capacity.
The fabric has good absorbency, is easy to be printed and not easy to get faded.
Especially, the fabric is easy to decompose so that it is not harmful for the environment.
3 criteria to identify which medical non-woven sheet reaching today's standard
Today there are many companies that supply different kinds of medical non-woven sheets, however, it is not easy to choose the products that are up to the mark. There are 3 criteria to help customers identify the high quality medical non-woven sheet:
Water resistant, heat resistant and be able to block bacteria : These are the foremost criteria for a medical mask product. With the Covid-19 pandemic is spreading across many continents, supplying medical masks are on demand. Therefore, these masks also need to block bacteria and these kinds of masks are usually made from medical non-woven fabric that is of the best quality.
The sheet thickness : Non-woven fabric that is used to make medical masks usually contains several layers : 2 layers – 3 layers – 4 layers 0 5 layers, .. depending on the kinds the supplier produces. In order to bring the best capacity of preventing the pandemic and also be comfortable for the users, normally the 3-layer masks are the best option.
A prestigious supplier : This is the most important factor that decide quality of the medical non-woven fabric you are going to purchase. You ought to choose to collaborate with a supplier which has more than 5 years of experiences and is highly recommended by both personal customers and company customers.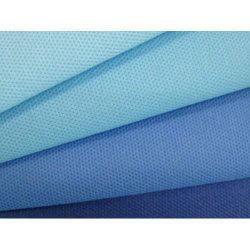 Duong Vinh Hoa – the top company in manufacturing and supplying non-woven in the Southeast Asia.
Duong Vinh Hoa is doing its best to prevent the Covid-19 pneumonia which is causing many difficulty for the daily lives and country economy. Duong Vinh Hoa has been focusing on producing millions of tons of medical non-woven sheets, which is enough for mask producing companies to release enough masks and medical equipment in time.
Duong Vinh Hoa makes sure to maintain reasonable and stable prices as well as services and policies with our company customers during this sensitive period
With more than 25 years of experiences in supplying packages – non woven fabric, Duong Vinh Hoa is the leading company with the largest production capacity in the Southeast Asia, not only meeting the needs in the nation but also strongly exporting to foreign countries, affirming its position in the market.
MANUFACTURING & SUPPPLYING PACKAGES – DUONG VINH HOA PACKAGING COMPANY
D20-D26, Street No.3, Hai Son Industrial zone, Duc Hoa, Long An, Hochiminh City, Vietnam
Email : [email protected]
Info: [email protected]
Tel: (84-272) 3900228/229
Fax: (84-272) 3900220