Pp Non-woven Supplier ( In Large Quantities ) – Direct Garment Factory (84-272) 3900 228
Duong Vinh Hoa – a PP non-woven supplier is specializing in supplying a large number of non-woven bags. We have a direct garment factory in HCM City, produce diverse kinds of bags such as supermarket non-woven bag, promotional non-woven bag, environmental bag, …. High discount and free shipping. Hotline to bulk-buy non-woven fabric bags in HCM City : (84-272) 3900 228.
Criteria to identify which is the best non-woven fabric bag supplier
When the needs of using non-woven fabric bags is gradually replace the needs of using nilon bags, there are getting more and more companies that claim themselves to be a prestigious fabric bag supplier, causing difficulty to customers to identify which is the most prestigious supplier.
There are standard criteria to help customers find the best non-woven fabric bag supplier :
The non-woven  supplier needs to have more than 10 years of experiences which is enough to ensure that the supplier is professional in producing fabric bag products.
The supplier needs to have diverse product system, with diverse designs, various sizes, colors, and printing techniques.
The supplier needs to put the fabric bag quality their top priority : ensure its durability, long lifespan, big volume.
The supplier needs to have modern production line with up-to-date machines and large production capacity to provide its customers enough bags in the allotted time, also needs to ensure its uniformity and minimize technical error.
Reasonable price, high discount, free shipping for company customers that buy bags in bulk.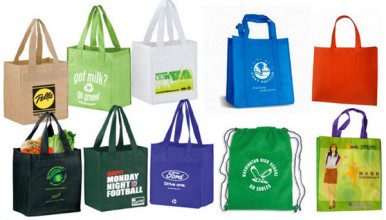 Why customers ought to choose non-woven fabric bags rather than other kinds of fabric bags?
Non-woven fabric bag is a modern product so that it has many preeminent features such as :
– Light weighting : PP is the main material used to produce non-woven fabric bag, and its weight is only 3/5 of that of fluffy cotton
– Dry and airy : PP does not absorb water, its moisture rate is zero, contains 100% porous cellulose, is easy to remain dry and also easy to be washed.
– Non-toxic, does not cause any irritation : Does not contain any different chemical material; tasteless, does not cause skin irritation.
– High bearing capacity : polypropylene laminated with plastic which is spun directly from the links by heat press, joint strength, in firm vertical and horizontal ways so it is able to stand high load bearing capacity
– Environmentally friendly : we use PP to produce non-woven fabric, and PP is a kind of flexible plastic material. Its chemical structure leads to the unstableness of non-woven fabric bag structure, the molecular chains can easily be broken and decompose into the environment and blend into a non-toxic substance form.
– Can be used repeated times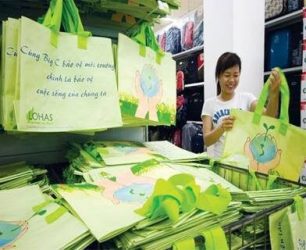 Duong Vinh Hoa – the best non-woven fabric bag supplier in the market – with more than 25 years of experiences
Duong Vinh Hoa has been the best non-woven fabric bag supplier in the Vietnamese market for more than 25 years. We also focus on exporting our non-woven fabric Viet Nam products to foreign countries, especially to European countries.
Our production capacity :
On average, we produce more than 22 million fabric bags/year
Workers : 2000 workers are in charge of garment activities ( non-woven fabric bag, shopping bag, supermarket bag, …)
We are equipped with enough modern machines and automatic devices with high production capacity : one-needle and tow-needle machine, automatic programmer, needle detector, heat press machine, cutter, printer, capping machine, …
Quality inspection team : 100 QC
Diverse product system : environmental fabric bag, supermarket non-woven bag, promotional bag, gift bag, …
We produce a great number of fabric bags at the factory with a closed process, from printing, cutting, sewing, packaging, to shipping, ……all these activities are conducted in one manufacturing factory so that the quality inspection process is very strict. We have a quality inspection process that meets European standards : from raw material picking to packaging and final checking stages. Our company customer system takes part in the following areas: Banking, telecommunication, construction, garment, shoe companies, trading companies and customers that contact us directly from foreign countries.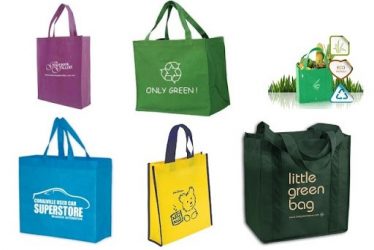 Advantages of non-woven fabric bag coming from Duong Vinh Hoa supplier
Provide large quantities for enterprises and small quantities for personal customers
The modernest technology line that is imported directly from foreign countries.
The final product is 100% of our best quality, we return the products right away if there is any error
Printing technique (logo, company information, product information, … ) with clear images and long-lasting colors
MANUFACTURING & SUPPPLYING PACKAGES – DUONG VINH HOA PACKAGING COMPANY
D20-D26, Street No.3, Hai Son Industrial zone, Duc Hoa, Long An, Hochiminh City, Vietnam
Email : [email protected]
Info: [email protected]
Tel: (84-272) 3900228/229
Fax: (84-272) 3900220
Some great designed non-woven fabric bags today!
Supermarket non-woven bag