Laminated Pp Woven Bag Of Large Quantities And Cheap Price In Hcm City - (84-272) 3900 228
Laminated PP woven bag is mde from primary PP with size and thickness are designed based on customers' requirements. This kind of bag is laminated with a PP layer to help the product moisture-proof and water proof. Hotline to bulk-buy laminated PP woven bag in HCM City : (84-272) 3900 228.
What is laminated PP woven bag?
Laminated PP woven bag is a kind of package which is woven from PP plastic and the final product is laminated with a PP layer to make the bag moisture proof, water proof and extend the bag's lifespan.
This is a one of the most popular kinds of PP woven bag today, is widely used by many customers due to its reasonable price, diverse designs, various sizes : 5kg – 15kg – 25kg – 50kg, high durability, flexibility easy storage even with large quantities of bags.
Structure of laminated PP woven bag
Laminated PP woven bag is composed of :
PP fabric has high bearing capacity + laminated PP layer is moisture proof which help strengthen the bag's mechanical strength.
PP woven bag has the same size and weight of the fabric and is suitable for the product load contained in the bag.
PP bag can be laminated inside or outside
PP woven bag after being laminated can be applied flexo printing technique with up to 5 colors each face.
The final laminated PP woven bag will be sewed 3cm from the bottom. The final product will be packaged carefully before delivering to its customers.
With the multiple-layer structure, laminated bag is highly durable; moisture proof and airy, protect the inner product during transport and storage.
Why customers love using laminated woven bag?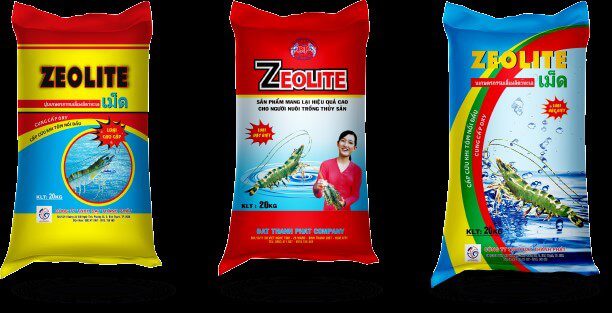 Laminated PP woven bag is widely used these days thanks to the 3 following advantages :
The laminated layer's function is to cover the surface of the bag, PP woven fabric is laminated with a PP film. Laminated PP woven bag can be applied no printing technique or flexo printing technique with various information, vector images and clearness.
Laminated PP woven bag can be laminated inside or outside. When laminated outside, the film will have certain gloss or matte (depending on the laminating glue)
Laminated PP woven bag is much cheaper than other packages, especially when buying in bulk customers will receive a higher discount.
Buying laminated PP woven bags of Duong Vinh Hoa, customers will surely be satisfied with our quality. Moreover, our consulting and sale service are very professional, we make sure to support our customers wholeheartedly and urgently, meeting every needs of customers. This is a bonus point for Duong Vinh Hoa Packaging Company.
A prestigious laminated PP woven bag supplier which produces a large number of bags with cheap price in HCM City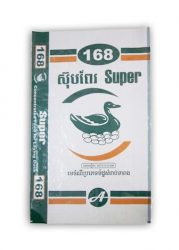 Duong Vinh Hoa is specializing in manufacturing an supplying laminated PP woven bag in large quantities and reasonable price. Duong Vinh Hoa brand name is highly evaluated by customers due to its good product quality, diverse designs, diverse volumes and clear information images, satisfying various needs of all kinds of customers : personal customers and company customers.
With mote than 25 years of experiences in the packaging industry, Duong Vinh Hoa always produce and provide the best quality of packages to domestic and international customers.
Duong Vinh Hoa's exclusive purchasing policies :
Free two-way shipping
Consulting – Designing – Printing on demand
Return defective products – goods aren't in demand in 24 hours
High discount for bulk-buying orders or long-term customers.
Contact for quote, discount, consulting and bulk-buy laminated PP woven bags : (84-272) 3900 220.
 MANUFACTURING & SUPPPLYING PACKAGES – DUONG VINH HOA PACKAGING COMPANY
D20-D26, Street No.3, Hai Son Industrial zone, Duc Hoa, Long An, Hochiminh City, Vietnam
Email : [email protected]
Info: [email protected]
Tel: (84-272) 3900228/229
Fax: (84-272) 3900220