Evaluate Gravure Printed Bopp Bag – Gravure Printed PP Woven Bag With Cheap Prices And In Large Quantities
Gravure printed PP woven bag is the most preferable package type today, it is not only of good quality but also diverse in designs. Duong Vinh Hoa specializing in supplying gravure printed PP woven bag with cheap prices and in large quantities Hotline: (84-272) 3900 228
The gravure printing technique that is applied for PP woven bag
Gravure printed technique used for BOPP packages is considered a modern printing method. The gravure printing machine can be used for every kind of film and complex lamination. Gravure printing technique is a concave printing method that includes 2 main processes:  The ink (exists in liquid form) is applied to the surface of the mold, then it spreads into the concave places for the knife to remove redundant ink from the surface of the mold in an accurate way, and finally the ink staying in concave places under pressure will be stick into the surface of the packages.
The printing axis system is worth a great deal of money, so it requires a large number of spinning circles ( more than 500.000 ).With modern gravure printing machine, the printing speed reaches more than 200m/minute, so it is easy to produce a large quantity of gravure printed PP woven bags in short period.
In particular, the gravure printing mold has a metal shaft shape, made of stainless steel, the surface is plated with a thin layer of copper, the printing elements will be engraved on the surface of this copper layer by acid or engraving axis machine. Technology helps print lines sharper and more precise.
The ability to restore gravure printing method on PP package is more accurate in size, pattern, font size, … compared to the offset printing method.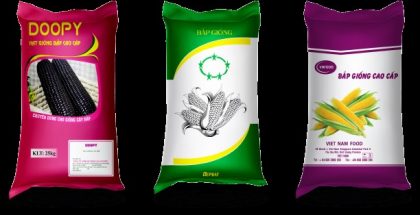 Its structure and advantages
1. The first layer : the BOPP film
Its main function is to be printed images, product information and brand logos on. In addition, it is also water proof, moisture resistant and atmosphere resistant.
2. Durable PP woven fabric layer
This layer is considered as a main frame of gravure printed PP woven bags because its function is bearing. It also has a good strength and high mechanical properties.
3. The PE/HD wrapping bag
This is not a must have item. It strengthens the water resistant, oxy resistant and moisture resistant properties for PP woven bag. In overall, it protects the products while shipping.
Gravure printed PP woven bag is considered a highend package product. despite its superior properties, the product also needs to have good images on it. Using the above package structure to replace the structure ( PP woven bag + HDPE wrapping bag) can help the bag look more fashionable and be easy to get printed on (the logos to promote the brand)
Stages in the producing gravure printed BOPP bag process
Including 4 main stages:
Design – Produce the images – Print the image – Process printing sheet into products
2D and 3D format
Design its shape, size, containing capacity and load-bearing while staying in stack during transport and storage
Design graphic, based on BOPP package structure and product advertising requirements such as colours, textures, infomation, logo,…
Rough-mold layout is a very important stage in the production process of gravure packages. This is the stage to arrange boxes on the printing molds to maximize area, save area and save costs.
Image scanning, image processing and film making is the processes to print the images on paper or transfer image data to the computer in order to process the images by photoshop. After that, we can print them on color-separated film or print into copies ( C.T.P technique )
Reprinting packages is the process of creating images that need printing such as information, logo image, … to make gravure printing.
Stick the box ( the bottom of the box) to make the final PP woven bag.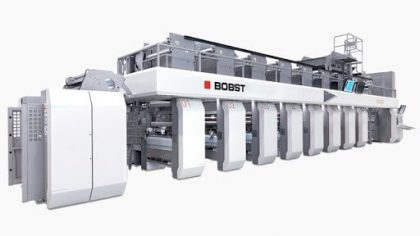 Duong Vinh Hoa – Specializing in producing and supplying gravure printed PP woven bags in large quantities with reasonable prices, commit to quality
Duong Vinh Hoa is the first unit to produce 4 package services to large – medium – small domestic as well as international enterprises.
Consulting Service – Manufacturing On Demand
Package Design Service
Package Printing Service
Raw material Supplying Service
                         MANUFACTURING & SUPPPLYING PACKAGES DUONG VINH HOA PACKAGING COMPANY 
D20-D26, Street No.3, Hai Son Industrial zone, Duc Hoa, Long An, Hochiminh City, Vietnam
Email : [email protected]
Info: [email protected]
Tel: (84-272) 3900228/229
Fax: (84-272) 3900220